How Do You Qualify For IRS Tax Forgiveness Program?
Most common tax issues include overstated or understated income on tax forms, failure to take all deductions into account, bracket creep, unexpected increases in income without steps to reduce tax liability, failure to report income from contractual or side jobs, and failure to report earning money from investments.
It's that time of year again taxpayers must gather together all their receipts, collect the W-2 s, and ensure that they have everything needed in place to file taxes with the IRS. But while so many other people are in the process of doing all of that, you may find yourself in the thick of another struggle altogether. Whether it's because of back taxes and overwhelming tax debt or you've been unable to keep up with quarterly payments on your taxes, you may find yourself searching for IRS forgiveness.
After all, the amount that the IRS adds to your delinquent back taxes can add up to an impressively staggering amount of money. And on top of that, they expect you to pay the amount in full unless you make other arrangements. However, that doesn't mean that is the only choice you have if you're staring crippling delinquent back taxes and tax debt in the face. There is hope.
Fortunately, the IRS offers a few different tax debt relief solutions that are explicitly designed to help you if you're having trouble keeping up with paying your taxes and tax debt promptly.
Key Takeaways:
Anyone can be eligible to find tax relief with an IRS debt forgiveness program, no matter how long or how much you owe for your tax bill.

The IRS Fresh Start Program allows for tax forgiveness credits against your earned income to help reduce the overall amount of money you owe in taxes every year.

Some forms of tax debt relief include installment agreements, innocent spouse relief, offer in compromise, and currently not-collectible status.

Eligibility for tax relief through an IRS debt forgiveness program is considered based on your income and expenses.

Allowances are the withholdings that you claim on your W-4 that can reduce the amount removed from your paycheck every week, while exemptions are a specific type of deduction you can claim on your tax returns that balance your taxable income with the amount you withhold from your paycheck each pay period.
The tax professionals at Ideal Tax Solution are here to help you navigate the complicated, red-tape-filled, and overwhelming process of IRS tax debt forgiveness. Our tax pros are here to help you solve your IRS tax problems once and for all.
In this article, we're going to take a deep dive into everything you need to know about what tax forgiveness is, how to qualify for it, and the differences between the many tax allowances, exemptions, and forgiveness available. Our tax specialists have also put together an in-depth list of the many different eligibility requirements that the IRS requires so you can be well on your way to tax debt-free.
How can you Qualify for IRS Forgiveness with Tax Debt Relief?
You may be asking yourself right now if IRS debt forgiveness is even possible. After all, it sounds too good to be true, doesn't it? Well, the short answer is yes, you can get IRS tax debt forgiveness no matter how long or how much you owe in delinquent taxes.
How Can I Get My Taxes Forgiven?
People usually ask: how can I get my tax forgiven? When you're working your way out from underneath a pile of back tax debt, it can feel like there's no light at the end of the tunnel. But the truth is, there is help there, and it's coming from the IRS. Unfortunately, this is the last place where many people experiencing tax debt and its impacts on their lives think they'll get the help they deserve. However, the IRS is more than willing to work with you no matter how old your tax debt is.

The problem is that there are many myths out there about what exactly tax forgiveness is and what you have to do to qualify for it. And there are specific programs designed for unique situations like the innocent spouse provisions, but programs like that are for truly unique circumstances that not many people are eligible for. However, the IRS fresh start program is designed to allow for tax forgiveness credits against your earned income to help reduce the overall amount of money you owe every year. And in some cases, it can bring your amount owed down to zero.
So, What Is Tax Forgiveness?
If you're reading this article, then you're here to find out what tax forgiveness is and if you can get IRS forgiveness on your taxes. If that is the case, we have both good and bad news.

The "bad" news is that there isn't one particular tax debt forgiveness program. However, there is good news in the fact that the IRS offers several debt forgiveness programs designed to help you truly achieve tax forgiveness. We're going to talk about several of the programs in greater detail below, but first, you want to be sure to understand that tax debt forgiveness isn't a one size fits all arrangement. You have to invest the time to figure out which program works best for you and your financial situation.

A tax professional at Ideal Tax can help you sort through all of the forgiveness options best suited to your situation to help you solve your tax problems once and for all.
How Does Tax Forgiveness Work?
As we move further along in this article, it's essential to understand how tax forgiveness works to help people ease their tax burden. For instance, it's not just the forgiving of your delinquent taxes, and they evaporate in smoke, never to be seen again. Instead, true IRS debt forgiveness is achieved using tax credits against your back taxes.
These credits are built to help reduce some or even all of your tax liability. And to ensure that you qualify for them, the IRS takes into account the amount of your taxable and non-taxable income, along with the size of your family and your unique financial situation.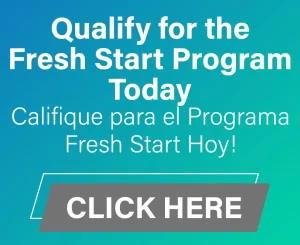 What are some of the IRS tax debt forgiveness programs for tax debt relief?
There are several different tax debt relief options available to you, and your eligibility for each of them is based on the circumstances surrounding your unpaid debt. Here are a few of the forgiveness and relief options that we're going to discuss in more detail in this article:
Installment Agreement Payment Plan
These agreements make it possible for you to pay down your tax debt in monthly payments if you're unable to pay the total amount. However, the most common repayment period is a payment plan over 72 months, and this option is only available if you owe less than $50,000 in combined taxes, interest, and penalties.
Innocent Spouse Relief
This program allows you to avoid penalties that stem from tax fraud or inaccuracies in your spouse's tax returns that you knew nothing about. This is a highly specialized relief program. [1]
Offer In Compromise
This relief program is a settlement option that qualifies you to pay far less than the amount you owe to the IRS.
Currently Not Collectible
Currently Not Collectible is a relief program that is designed to function as a clean slate program for taxpayers who can prove that they cannot pay back their tax debt.
Qualifying for tax debt forgiveness is no automatic thing, and just because you have met the requirements doesn't mean you'll be approved for IRS debt forgiveness.
How To Qualify for IRS Tax Forgiveness?
"How to qualify for tax forgiveness?" is a question that a qualified tax professional at Ideal Tax Solution often hears with their clients. Unfortunately, it's a question that doesn't necessarily have one easy answer, which is why we felt it was necessary to put together this ultimate guide to tax forgiveness.
The truth is that there are many ways you can find yourself in a bad spot with the Internal Revenue Service, and the way that you get into trouble with your taxes has a direct impact on how the IRS determines the level of forgiveness you're eligible for.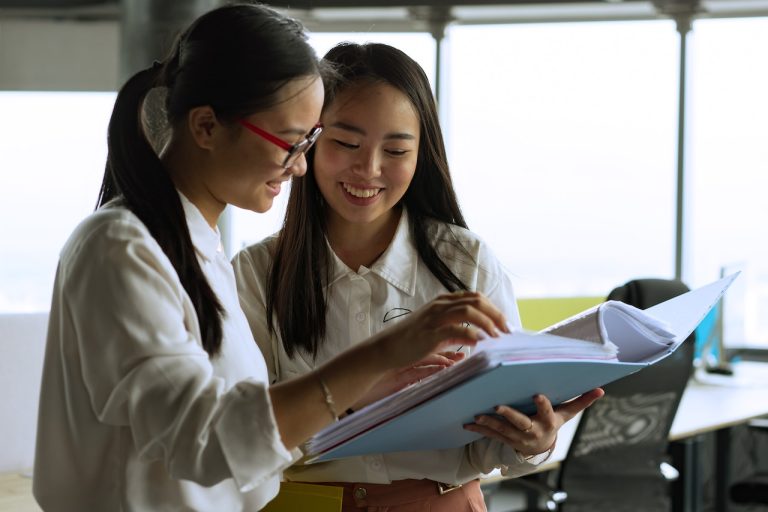 Some of the most common tax pitfalls and problems:
Overstated or understated income on tax forms.

Failure to take all deductions into account.

Bracket creep.

Unexpected increases in income without steps to reduce tax liability.

Failure to report income from contractual or side jobs.

Failure to report earning money from investments.
If you take a closer look at all of these pitfalls, you'll discover that the most common theme among them is that you made more money than you paid taxes on. And when that happens, the IRS will not usually back off when you owe them any amount of money. However, if you apply for forgiveness, you can change your tax journey's outcome.
Let's take a closer look at how forgiveness works.
Keep in mind throughout this entire article that true tax forgiveness is not the IRS going into their computer, pushing a couple of keys, and abolishing your debt. It's all about disclosing any accounting errors, proving any extenuating circumstances, and negotiating a settlement on the amount owed.
Here are some of the factors that tax debt forgiveness depends on:
Income
Before you begin this journey, be sure you understand that you will need to disclose all of your income, regardless of if it comes from taxable sources, side jobs, contract work, or even non-taxable sources like disability or child support. That's because the IRS uses all these figures to determine your ability to pay. And if they decide that you can't pay taxes, they will consider that.
Expenses
This is part two of how the IRS determines your ability to repay your debt. In doing so, the IRS uses sets of national standards that define how much can be deducted from your total income. Some of these national standards include:
Health care
Transportation
Household items, i.e., food and clothing
Other living expenses
All of your living expenses are typically calculated by the local standards of where you live. However, there are some cases where amounts above these standards will be considered as long as you can provide sufficient documentation.
Outcome
In the same way, the IRS determines your income taxes. They will consider all of the information regarding your case. This includes your total income, subtracted by your expense allowances, and then they consider any other mitigating factors to finally determine your total ability to pay back your tax debt. Typically, the IRS follows a six-year rule for repayment. For instance, under those guidelines, your Offer of Compromise might be accepted if your reduced amount is in line with these numbers.
Other Eligibility Requirements
A few other things can help you qualify for a higher amount of forgiveness or even complete forgiveness of your tax debt. Of course, the most successful way to have total forgiveness is to be able to prove that your allowable expenses take your disposable income to a level where making regular tax payments creates a financial hardship. But this can be one of the most challenging things to do during this process.
Remember that tax exemptions, forgiveness, and allowances are different.
Forgiveness, allowances, and exemptions are all terms that seem to get tossed around a lot during tax time. But it's essential to understand that all three of these things are things that you can use to reduce your overall tax liability. However, they're not the same thing.
So you may be wondering how exemptions and allowances are different than forgiveness, and it's important for us to take a few moments and discuss that with you.
What are allowances?
If you've ever filed taxes before, you've most certainly seen the box on your W-4 form where you have to decide how many allowances you're going to claim. But, if you're like most people, you don't always understand everything that goes into that calculation. You've probably just heard that the more allowances you take, the less tax that's taken out of your check.
Allowances are the withholdings that you claim on your W-4 that can reduce the amount removed from your paycheck every week but can cause more headaches when it comes time to file your taxes at the end of the year.
What are exemptions?
Exemptions are a specific type of deduction that you claim on your tax return. There are both personal and dependent exemptions, and they're designed to balance your taxable income amount with the amount you're withholding from your paycheck every pay period.
Some people don't claim any allowances on their W-4, which allows the IRS to take more taxes than they owe during the year. This will enable them to receive a larger refund when they claim their exemptions on their Form 1040.
What forms do I need to file to apply for tax forgiveness?
Knowing which tax documents you have to fill out and send in to the IRS to apply for tax debt forgiveness can be just as confusing as knowing if you even qualify for it. With all of the letters and numbers flying around everywhere, you probably don't know what all the form numbers and letters are for.

We wanted to outline a few of the most essential forms you need to know about, especially if you're applying for tax debt forgiveness.
Form 1040
The 1040 form is your primary tax form. And all of the numbers on this form come directly from the Form W-2 that you receive from your employer. Every line is numbered, and the instructions for calculations are clearly outlined on the form. However, be sure to be careful with this form because if you over or underreport your income, you can find yourself having severe problems come tax time. [2]
Form W-4
Form W-4 is the form you must fill out when you get a new job. It's an essential form because it's where you get to claim allowances that can increase your paychecks. However, be sure that you don't claim more allowances than exemptions on your taxes because you may find yourself owing more at the end of the year.
Form 656 Booklet
Form 656 Booklet is needed to fill out to apply for an Offer in Compromise. Inside the booklet, you'll find all the information you need to fill out the application. However, you will want to have a tax specialist like the professionals at Ideal Tax Solution review your Form 656 before you file it. After all, the application is incredibly detailed, and you will need to show complete documentation to back up any claims your make in it. The booklet consists of Form 433-A for individuals, Form 433-B for businesses, and Form 656, which is the Offer In Compromise application.
Owing to the IRS for delinquent taxes is never a fun experience for anyone, but that doesn't mean that you have to stress and worry. There are many different forgiveness and assistance programs out there to help you get out from the overwhelming tax debt you're facing. Understand, though, that the very last thing you want to do is to avoid the IRS because they can garnish your wages, withhold your future tax refunds, and more.
If you find yourself looking for a tax debt forgiveness program, the best thing to do is to reach out to the a tax professional at Ideal Tax Solution today. We have the experience and expertise to walk you through the entire forgiveness application, identify which solution is best for you, and offer tax help to solve your tax problems once and for all.
Call us to find out how we can take the stress and worry away and settle your tax debt relief today!
We provide professional guidance to people whose lives have been affected by tax problems. To evaluate your specific tax issue and determine if you qualify for tax relief, please contact us for a free consultation. We are COVID-19 prepared, we will work with you over the phone and via e-mail. The content of this post does not replace the advice of a licensed tax professional. Consult a qualified tax professional for questions specific to your circumstances.