Ideal Tax (IT) was established on April 19th, 2010 in Orange County, California with the idea of helping ordinary people who are struggling with tax debt issues.
We are a tax resolution and mediation company that specializes in reducing tax debt, removing of wage garnishments, bank levies and liens on property, securing tax debt relief options, and assisting with tax audits while providing protection against property seizure. As a result of our mission and dedication to providing its clients the best possible service, a demand was created for the company to develop a new platform able to accommodate the growth. During 2012 to 2013, Ideal Tax spent over $100,000 to create a new proprietary client platform which is able to assist 1000's of clients yet continue to deliver a personal and Individualized relationship.
Ideal Tax has a long history of providing superior tax representation to thousands of clients across the nation.
Ideal Tax (IT) was established with the ideal of helping clients who are suffering through a tax debt issue, easing the stress and anxiety that comes with serious tax problems, and providing dedicated and comprehensive professional representation in defense of taxpayer rights. Ideal Tax is a leader in the tax resolution industry and is recognized as an Accredited Business with the Better Business Bureau, holding an A rating. IT is headquartered in Orange County, California, and provides tax resolution services nationwide.
Ideal Tax was founded by a group of tax attorneys with a mission to provide our clients with affordable and expert representation against either the Internal Revenue Service (IRS) or state revenue agencies.
It is our goal to provide a helping hand to Americans who are tired of the stress and frustration that comes with being saddled with an overwhelming tax debt. From late 2008 to 2010, we experienced a period of tremendous growth, and by the beginning of 2010 we launched services to additional regions in our quest to provide service to all taxpayers nationwide. After our initial launch, we began to see a need to hire additional personnel in order to keep up with the demand we were seeing in the sheer number of taxpayers struggling with serious tax issues.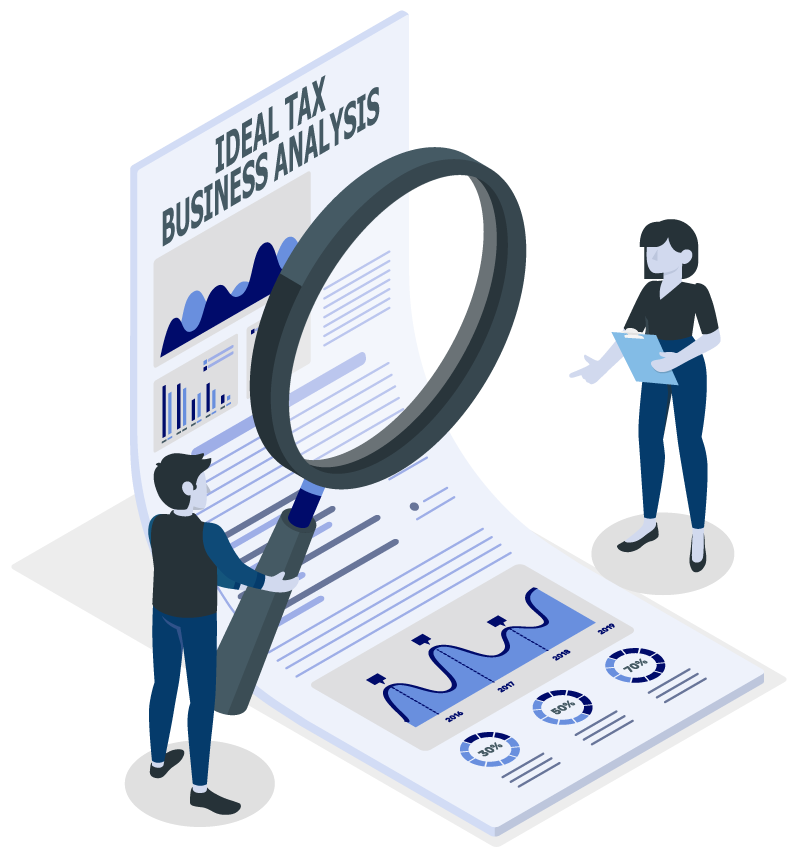 Our staff of independent Tax Attorneys and Enrolled Agents continue to expand their knowledge so to provide new and innovative ways in helping clients resolve their burdensome tax problems. IT also embraces the differences and uniqueness between our clients and their needs, and we work hard to develop an individualized relationship with each of our clients. We also offer professional tax preparation for clients who already have retained us for other services.