Who Qualifies For The IRS Fresh Start Initiative Program?
What is the IRS Fresh Start Initiative Program?
Few things in life are more stressful than being saddled with tax debt. No one wants the IRS to come knocking on their door demanding you pay a hefty tax bill or a dreaded audit. Luckily enough for those of us who find ourselves with tax debt, the Federal Government of the United States deployed the Fresh Start program back in 2011.
The IRS developed this initiative to provide tax relief to certain taxpayers who owed taxes, and while it may seem confusing to navigate, with the help of a tax professional like Ideal Tax, you can combat your financial hardship and resolve your tax issues.
The IRS Fresh Start program offers a breath of fresh air to those of us who receive an unpaid tax bill and are already drowning in debts that we can't afford to pay. Those with tax issues who are eligible to benefit from the IRS Fresh Start initiative may be able to provide tax debt relief by up to 90%.
That amount of IRS tax debt forgiveness can be life-altering by allowing eligible taxpayers to get back on track financially and begin to plan for a brighter and more secure future.
Key takeaways:
The IRS Fresh Start Program helps taxpayers manage their tax debt without increasing their financial hardship.
A Collection Information Statement is a financial document that allows the IRS to evaluate the income and expenses of wage employees and self-employed individuals.
The IRS Fresh Start Program aids in tax relief through installment agreements, offer in compromise, currently not-collectible status, penalty abatement, federal tax lien avoidance, and wage garnishment avoidance.
You must provide thorough financial documentation and be up-to-date on all tax filings to qualify for the IRS Fresh Start Program.
Let's run through a crash course on what an IRS Fresh Start entails and what you need for the IRS fresh start program qualifications.
So, how does the Fresh Start program work in 2022?
The IRS Fresh Start program stipulates that the IRS cannot collect more than taxpayers can reasonably pay without sacrificing their basic needs, such as food, shelter, clothing, and utilities. The guidelines provided by the IRS Fresh Start program help broker an agreement between the IRS and taxpayers who qualify that doesn't put them in a place of undue hardship.
Each situation is evaluated on a case-by-case basis, considering the financial situations of the parties involved. By allowing you a more manageable way of clearing your tax debt, the IRS Fresh Start initiative provides an opportunity to start fresh.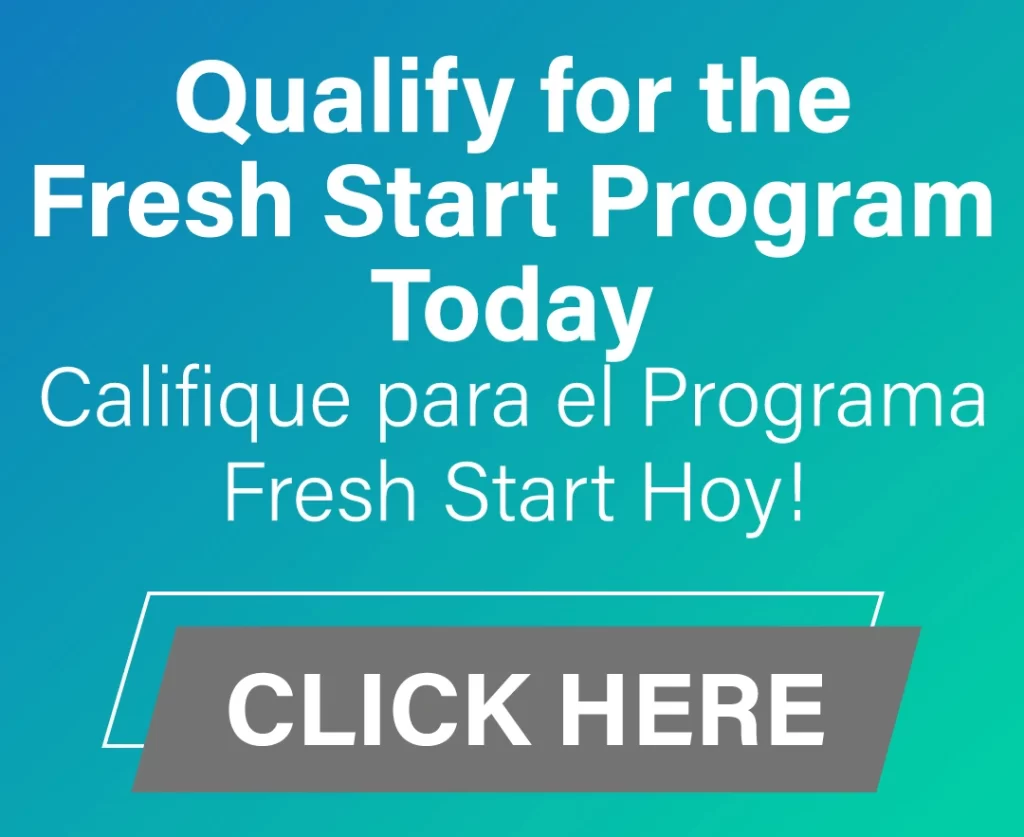 How can the IRS Fresh Start program provide tax help?
With the qualifications for the Fresh Start initiative, there are multiple ways for more taxpayers under financial hardship to obtain tax relief. For example, you can contact us or fill out an IRS form on the IRS website.
If you are lucky, you may even have a local IRS office where you can meet with an agent in person to help determine if the IRS Fresh Start program is for you. Tax professionals can move you through the process.
No matter what route you choose as best for you, once the IRS reviews your application, you will find out if you qualify and, if so, what your new far more affordable monthly payment will be. When being considered for this program, the Internal Revenue Service evaluates your financial situation to determine how much of your tax debt you can reasonably pay.
Taxpayers who owe money to the IRS can receive substantial levels of tax relief, so it is beneficial to apply to the IRS Fresh Start Initiative if you need help reducing what you must pay to avoid financial hardship.
Collection Information Statement
Collection Information Statements are a piece of financial documentation that allows the IRS to gather information from both wage-earning taxpayers and self-employed individuals. The taxpayer provides financial information about their income and expenses, and if they are eligible for the tax relief program, they can settle on a more manageable repayment structure to help them pay their debt.
There are multiple types of tax relief offered by the IRS Fresh Start Initiative program that provides either a direct payment structure or debt settlement to help a taxpayer resolve their tax issue, however, their tax filings must be up to date in order to be eligible.
The IRS Fresh Start Program possesses the following features that aid in tax debt relief:
An installment agreement allow qualified individuals to make monthly payments to the IRS as a method of helping them pay their taxes. These payments are applied directly to reducing the determined tax debt until payments are no longer in arrears. The other good news is that once you are set up with installment payments under an installment agreement, you will no longer receive those nasty IRS collection letters, however, the IRS can and will still charge you interest on the amount of tax debt you owe.
After making your third direct debit installment agreement payment and your tax debt balance is below or drops below $25,000, you will be in a better position to prevent or help remove federal tax liens. You must keep up with your monthly direct debit payments once you have an extended installment agreement established.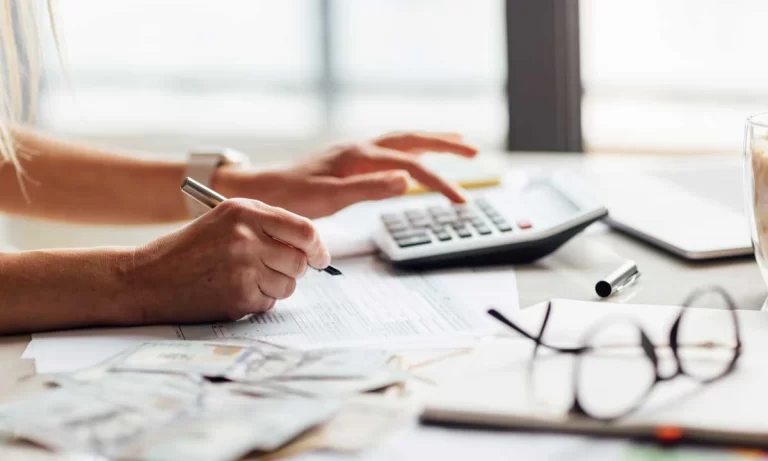 Offer in Compromise
An Offer in Compromise, also known as an OIC, permits qualified taxpayers to settle on a reduced amount that the IRS will accept in place of payment in full on owed tax debts. Being able to qualify for the OIC program is your best-case scenario for tax repayment options as you can reduce your debt and ease your financial situation. However, eligibility guidelines for this method of tax debt relief are stringent and saved for the direst cases.
Currently Non-Collectible Status
If an individual taxpayer is in dire straits and cannot afford to make any payments to the IRS for back taxes, they may qualify to get a status of "Currently Non-Collectable." This does not absolve the person from debts owed but will halt collection activities. Eligibility for this form of tax relief is decided based on a person's assets, current income, and monthly expenses and can help taxpayers manage their financial situation before paying what they owe in debt.
Penalty Abatement
When a taxpayer fails to file or fails to pay their taxes, they can accrue penalties that increase the debt that they must pay. As a form of tax relief, the final Fresh Start program offering is known as "Penalty Abatement." If the IRS determines that you meet a strict set of requirements, they may absolve you of the penalties associated with your delinquent payments up to $100.
Federal Tax Lien Avoidance
The Fresh Start program increased the amount a taxpayer needs to owe to $10,000 before tax liens can be filed by the IRS. Under the right circumstances and depending on the outstanding debt, a tax lien withdrawal is possible that can reduce what an individual must pay to the IRS.
Wage Garnishment Avoidance
When wage earners owe money in taxes but fail to pay their debt, credit bureaus can issue wage garnishments in which money is taken directly from their paycheck. This affects the taxpayer's future income until the lump sum of debt is paid in full but with the help of the Fresh Start program, taxpayers can sometimes qualify for an offer in compromise or installment agreement that helps them in paying back their debt to the IRS.
How do I apply for the Fresh Start Program?
Documentation is critical when applying for relief through the Fresh Start Initiative Program, as the Internal Revenue Service will need to see evidence proving your need for such assistance. Therefore, your best course of action will be to find all the supporting documentation to make a case for yourself.
The documentation you may be asked to provide during the application process can include but is not limited to:
Finally, all of your tax filings must be up to date before you can qualify to reap the benefits of the Fresh Start initiative. That means filing unfiled tax returns or incomplete returns and ensuring your current withholdings and estimated tax payments are correct.
The IRS Fresh Start initiative today
While the Fresh Start Initiative Program saw expansion in 2012 so that more taxpayers could apply and qualify for tax relief, the most up-to-date adjustment to the program is an ease-up on the calculation of the taxpayer's projected future income when an Offer in Compromise is considered. [2]
The Fresh Start tax program continues to see record numbers of applications and, in turn, an equally impressive number of approvals. The economic hardships inflicted on many families during the ongoing Covid 19 pandemic further amplified this trend.
Many taxpayers are still struggling with financial woes as the pandemic winds down. The IRS is expected to continue its trend of lenient guidelines for a bit longer but this will be coming to an end.
If you or someone you know feels they may benefit from the Fresh Start initiative program, now is the time to get your documentation in order so that you can apply and take advantage of all this program offers. The process can be confusing and overwhelming despite all that we have covered. Having tax experts on your side is the best way to help ease your worry and financial burden. We recommend contacting a tax professional like Ideal Tax who offer a free consultation to help you through the complexities so that you can have the best chance of approval for your Fresh Start initiative program.
We provide professional guidance to people whose lives have been affected by tax problems. To evaluate your specific tax issue and determine if you qualify for tax relief and the fresh start program, please contact us for a free consultation.
We are COVID-19 prepared, we will work with you over the phone and via e-mail. The content of this post does not replace the advice of a licensed tax professional.
Consult a qualified tax professional for questions specific to your circumstances.