We Stop IRS Bank And Wage Levies in as soon as 24 Hours!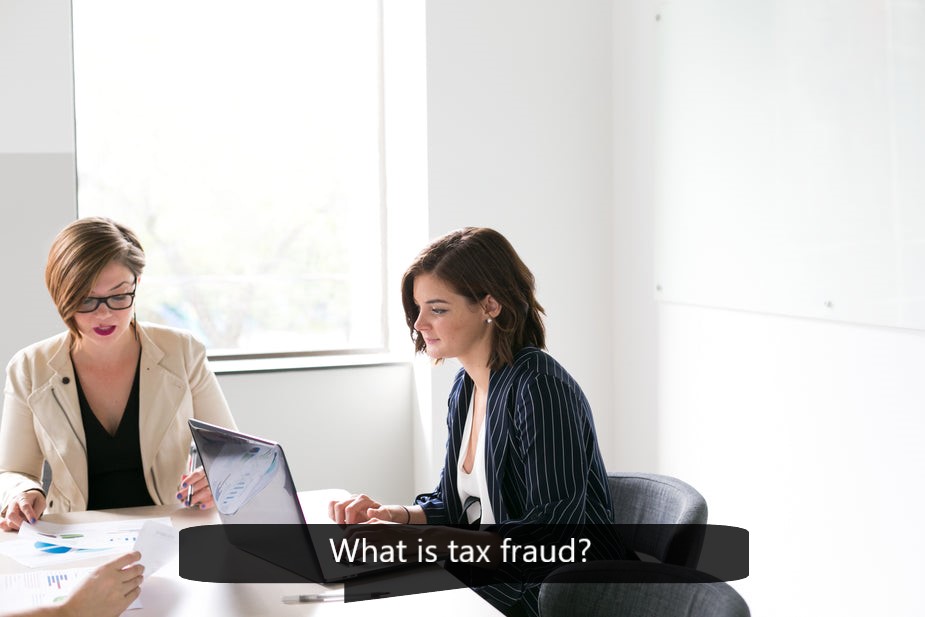 FREE Tax Analysis by the End of Your Call
Table of content
What is tax fraud?

Is it illegal to not pay my taxes?

What is tax scamming?

Can you go to jail for lying about your taxes?

How does the IRS find out if you've committed tax fraud?

What happens if you accidentally lie on taxes?

What is the Statute of Limitations for tax fraud?

How far back can the IRS go back for tax fraud?

How long can you be prosecuted for tax fraud?

What is the difference between tax evasion and tax avoidance?

What do I do if I am charged with tax fraud?

How can I avoid tax fraud?
Let's start from the top.
When many of us think of tax fraud, we might instinctively think about those Blockbuster movies where the corporate CEO heads off to prison for lying about how much money he made or evading taxes by sending cash to the Cayman Islands. Tax fraud occurs every day and isn't as extravagant as what we see in the cinema. It also shouldn't be as romanticized as it is. Not paying your taxes can truly harm your career, wallet, and even your quality of life. In fact, in 2020, 593 people were sentenced to jail time for tax crimes in the U.S. it's become a real problem in the U.S. and around the world.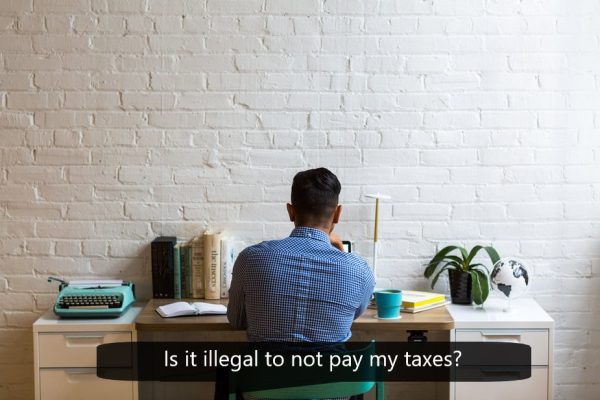 Is it illegal to not pay my taxes?
Of course, it's illegal to avoid paying your taxes. The federal government depends on your taxable income to pay for the many services and other purposes they require money to fund. If millions of Americans chose not to pay their taxes with no repercussions, the country's economy would be in disarray.
There are multiple penalties and fines that you could face for not paying your taxes on time, but choosing to lie, fraud or scam the IRS to get away with paying less on your taxes can lead to much more dire consequences. Of all the taxes owed to the federal government each year (almost $450 billion) only 85.8% of that amount was paid. That's about 1 in 6 dollars owed not going paid by Americans. Each year since the early 2000s, this percentage has essentially remained the same.
So, do you think you might be committing tax fraud? Read on.
What is tax fraud?
Tax frauds are tax evasion is the purposefully illegal attempt to evade the assessment of their taxes or to pay taxes under federal law. It is considered a federal offense and is taken very seriously by the federal government. In the previous 5 years, over 5000 tax crimes have been investigated by the IRS and 593 of those investigations resulted in a conviction.
…
Before you go…
Do you need help ensuring your next tax return is free from errors? Our experts are leaders in tax planning and can provide audit support if the IRS comes looking for more information. If you've received a CP2000 notice, we can help with that too. Reach out for a conversation with Ideal Tax today.
We provide professional guidance to people whose lives have been affected by tax problems. To evaluate your specific tax issue and determine if you qualify for tax relief,  please contact us for a free consultation. We are COVID-19 prepared, we will work with you over the phone and via e-mail.
The content of this post does not replace the advice of a licensed tax professional. Consult a qualified tax professional for questions specific to your circumstances.
 Based on over 140 Google reviews
Shard Patterson / February 2-2022
Thanks, Ideal Tax awesome job.
I been dealing with Ideal tax solution for some years now, the first person that was doing my case was not up to par. I was not getting results and the IRS was coming back at me, but the new case manager that took over my case came in with an iron fist and took on my case. The end result was she fought and got my tax issue resolved for less than $100.00 awesome job.
Maria Ceja / January 29-2022
They are super professional and helpful
Ideal tax has helped me resolve my IRS tax liability. My case managers Elizabeth and Rachel were super professional and helpful. They helped my every step of the way and were there to answer all of my questions. Rachel even stayed with me on the line helping me sign the final letter. Thank you Ideal Tax
Omar Al-masri / December 21-2021
Honest and Reputable Firm
Honest and Reputable Firm. Did as they say they would with my IRS case. Had past experience with 2 other tax companies and were horrible experiences. Highly Recommend if you have a tax debt that you need addressed through the Fresh Start Programs.
Mildred Tobias / November 15-2021
I was very pleased with the staff from start to finish.
I was very pleased with the staff from start to finish.
Everyone was very professional yet showed so much compassion. Not meeting anyone in person, you felt their need wanting to help you in their voices. I am so pleased I found this group (Ideal Tax Solution) and highly recommend them for your tax issues.
Thanks again guys for being there, take care and be safe.
Tax Problems Don't Solve Themselves.
Put it behind you with help from the experts at Ideal Tax
We Help Individuals & Businesses Across the Country
When you work with Ideal Tax, you can finally rest assured knowing that you will receive the most efficient tax resolution plan that is legally possible.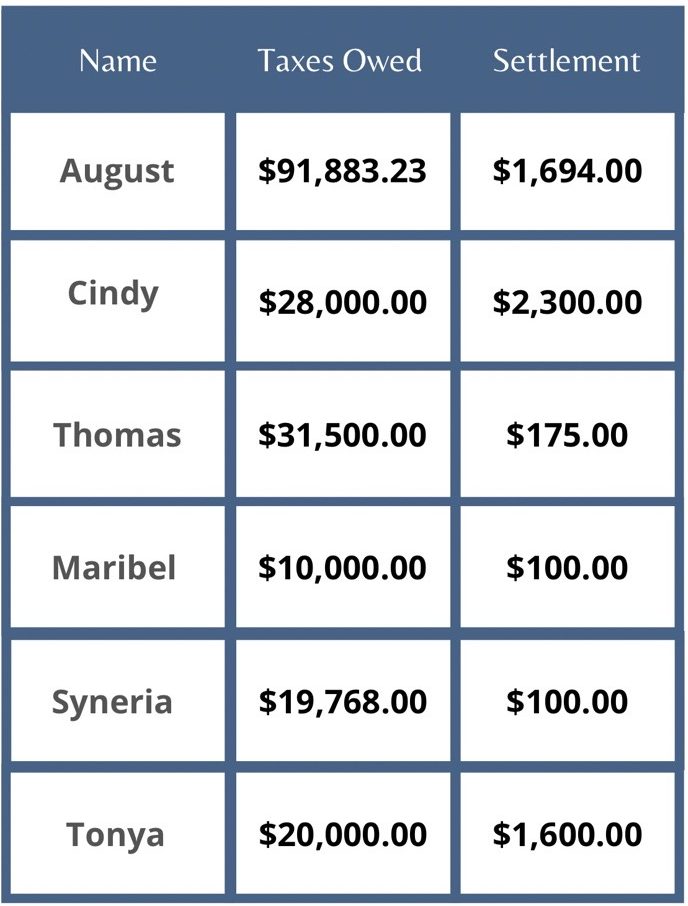 We Take On the Hard Stuff For You, And We Get Results!
Tax Relief is about setting up a payment schedule or negotiating a settlement with the IRS. This is not about getting rid of your tax obligations. It's more about helping you to pay off your tax debt. 
How To Find The Best Tax Relief Help?
Are they qualified to offer tax relief services? While the IRS requires that a representative be licensed as an attorney, CPA, IRS Enrolled Agent or attorney, that doesn't make them eligible to provide such services. 

Tax relief is a highly specialized area in tax law. It is crucial to ensure that the professional or firm you choose has the experience and knowledge necessary to provide the best results.

Are the tax professionals licensed to own the company? There have been many tax relief companies that have emerged to capitalize on the growing demand for their services. However, they may not adhere to the legal and ethical compliance requirements of professional licensure. 

There can be a temptation for firms not to adhere to the rules of licensed ownership. This could lead to a tendency to prioritize sales goals over ethical business practices.

What's their reputation? This is a difficult question because companies who promote themselves online will put information that they want you to see, and exclude the information they don't. 

It is important to use objective and independent sources.

 

To see what customers have to say about their experiences with a company, check out the Better Business Bureau and Ripoff Report.

 

Avoid sites such as "Best of", where companies pay to be included in a positive manner.
Tax Attorney, CPA Or Enrolled Agent?
Experience and performance are more important than any type of license to provide the best representation. A Tax Attorney can represent taxpayers in Federal Tax Court. However, very few cases involving back tax end up there. Most cases can be resolved by the IRS administrative process. It is therefore important to hire a representative who is both familiar with the Internal Revenue Manual, IRS Tax Code and is skilled in applying the rules. It is important to be able to talk to the potential representative and not just a salesperson to make the best decision.
How Much Does Tax Relief Cost?
Tax relief services can cost anywhere from a few hundred to thousands of dollars. It all depends on the type and number of services you need. The cost of tax relief services can also vary depending on the person you choose to represent you and how they bill you.
Will I Qualify For A Tax Settlement?
The IRS is the only entity that can make the final decision. However, qualified tax relief professionals can help you determine if your situation qualifies for the program. Our CPAs, EAs have been able to determine whether clients are eligible for the program with an accuracy of more than 90%. OICs that are successful average savings of 95% on the balance owed.
Will Tax Relief Solve My Tax Problem?
Reputable tax relief companies will conduct a thorough assessment of your situation with licensed tax relief professionals. They will assess your situation and determine the best programs for you. If done correctly, you will get a clear idea of what is possible.
It is a long established fact that a reader will be distracted.