What is Tax Relief?
Tax relief is a United States government program that assists individuals and businesses in paying their tax debt. While there are many forms of tax relief that can help taxpayers in reducing their tax burdens, this process typically involves setting up a payment schedule or negotiating a settlement with the Internal Revenue Service to make paying taxes less stressful and more achievable as opposed to getting rid of your tax obligations altogether.
Getting started with the application for tax relief first involves analyzing your tax records and checking your eligibility requirements for the form of tax relief you are applying for. You can have varying eligibility for tax relief depending on your financial situation, taxpaying history, and expenses, and it can get confusing when trying to navigate the federal tax code.
When becoming familiar with taxes, it is beneficial to contact the tax pros to help you organize your bank accounts, identify your filing status, determine which tax relief programs you may qualify for, and navigate the process of filing taxes with the Internal Revenue Service.
What is the Internal Revenue Service?
The Internal Revenue Service (IRS) is the tax collection agency for the United States government. Taxes are used to pay for a variety of public and national programs utilized by the general population, so to ensure the government can afford to maintain these public services, the IRS administers the Internal Revenue Code enacted by Congress and serves to maintain compliance with tax laws and ensure all citizens are making adequate payments during the tax year.
All individuals and businesses can find accessible tax information on the official IRS website of the United States, where they outline everything taxpayers need to know about tax bills, filing taxes, tax credits, deductions, and tax relief services. When educating yourself on taxes and determining which tax relief incentives you are eligible for, you first must calculate how much money you owe to the IRS for the tax year.
Tax liabilities are defined differently for individuals and for businesses, but in general, it is considered the total amount of tax owed to local, state, and federal governments. This figure relates to your taxable income, a sum calculated based on your adjusted gross income (AGI), which is your gross income minus certain expenses you make during the year that you can deduct. Individuals can learn how much money is owed to the IRS by consulting their tax return, a form of documentation reporting their income, expenses, and other financial information that help them calculate their tax liability and tax return.

Tax liabilities are accrued whenever a taxable event occurs, such as earning income, making a sale, and issuing payroll. Tax liabilities are calculated based on a percentage of the total income of the taxable events for the individual or business that year, and can include the sum of income tax, sales tax, and capital gains tax.

Tax liability for individuals is often withheld from wages or salaries, or sometimes, the taxes must be paid out of pocket by the individual. Usually, the employer responsible for coordinating payroll will withhold a percentage of their employee's income to cover the employee's tax liability for the year. This portion of wages or salaries that are withheld, however, only represents an estimate of the total liability the employee will owe for that year.

At the end of the year when the individual files their taxes, if the amount withheld is less than the taxpayer's total tax liability for that year, they will owe the difference and must complete the final payment to the IRS. If the withheld amount exceeds the taxpayer's total tax liability, the difference will be returned to the individual in the form of a tax refund. If you qualify for a tax refund, you can expect to receive your refund within 21 to 42 days of filing your taxes.

Tax liabilities for organizations are short-term liabilities that must be recorded on a balance sheet and paid within the year. What people must be aware of, is that business owners may be subject to double taxation when the owner and their business are considered separate legal entities, both the business' income and the individual's personal income will be taxed. However, sole proprietorships, partners, and LLCs are not double-taxed, so there can be a large variation in taxes owed depending on the type of business structure.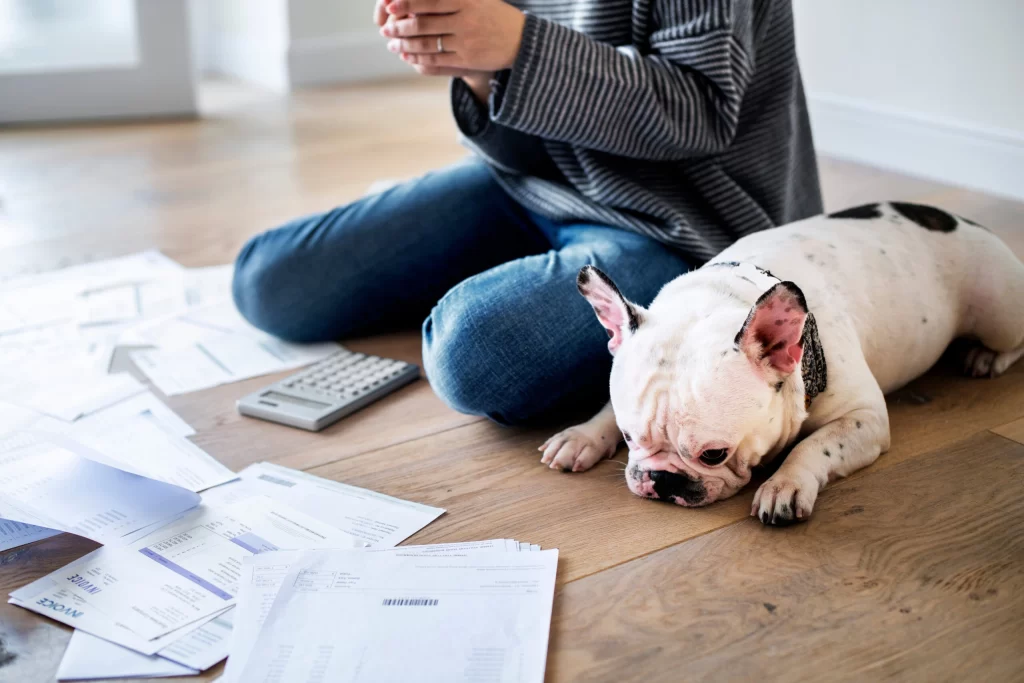 Tax credits are a beneficial form of tax relief that can change the amount of tax you owe to the IRS by reducing the taxes on your expenses that the government deems worthy of investment. Tax credits are subtracted directly from the total tax due, and although they do not reduce your taxable income such as through tax deductions, they lower the actual tax bill that you owe to the government that year.
There are several types of tax credits that can reduce the total amount of tax you owe the IRS that year, including:
Unlike tax deductions, tax credits are considered incentives because taxpayers are reimbursed for investments that the government deems worthwhile. This form of tax relief allows taxpayers to improve their livelihood through strategic investments that improve their future while enjoying the benefit of reducing the money they owe to the IRS.
Compared to other forms of tax credits, the child tax credit instilled by the American Rescue Plan has been one of the most impactful in helping citizens follow the tax code. As of improvements made in 2022, the child tax credit provides tax relief for most working families by offering $3,000 to $3,600 per qualifying child living in their primary residence compared to the $2000 per child allowance identified in 2020.
This tax relief incentive is the largest tax credit in history, and although some limitations apply, almost all families with children under the age of 17 can receive at least some child tax credit. As the cost of raising a family continues to increase, this tax relief incentive greatly helps families navigate tax burdens that they would otherwise owe.
What is the Fresh Start program?
While there are many tax relief programs that help people in good standing with the government, the Fresh Start Program is a tax relief initiative to help eligible taxpayers who owe money to the IRS. Also referred to as the Fresh Start Initiative, the Federal Government created this program to aid unknowing taxpayers who were punished by compound interest and financial penalties due to their unpaid tax debt.
Due to these predatory practices by the IRS that has caused tax debt that individuals cannot reasonably play, this initiative can relieve taxpayers who qualify for up to a 90% deduction in what they owe. With the Fresh Start Program, individuals can more comfortably catch up on their back taxes and avoid tax liens, levies, or in extreme cases, jail time.
There are four common options of tax debt relief offered within the Fresh Start program that contain benefits allowing the taxpayer to manage their funds, including Offer in Compromise (OIC), Currently Not Collectible (CNC), installment agreement, and penalty abatement.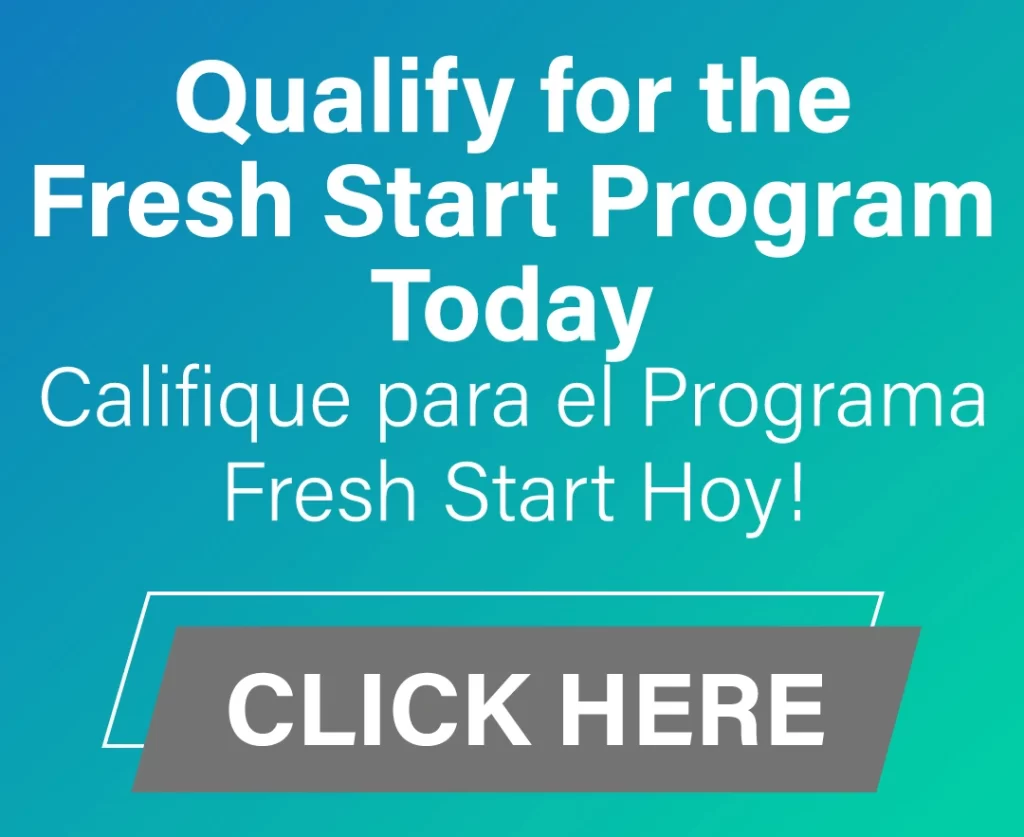 An Offer in Compromise is the most common form of federal tax relief that individuals and businesses may qualify for to settle their total tax debt. Certain taxpayers are eligible for an offer in compromise, which allows them to settle their debt for less than what they currently owe. The IRS considers your eligibility for an offer in compromise based on your ability to pay, income, expenses, and asset equity. An offer in compromise is most likely to be approved when the offered amount is representative of the most that could be paid within a reasonable length of time.
Compared to other forms of tax relief offered as tax help, an offer in compromise is especially beneficial for those who would experience financial hardship if required to pay their total tax debt. By lowering the total tax a person owes, they are more comfortable filing their taxes and paying their taxes by the due date.
Currently Not Collectible
When an account is deemed currently not collectible, the individual still owes the total amount of their debt, but the Internal Revenue Service is delaying the collection of payment until their financial situation is improved. The temporary delay in the due date of the tax collection process provides an excellent means of tax relief for individuals who are eligible because it allows them to get their finances in order before making substantial tax payments.
Taxpayers can apply for the delay in tax collection by completing a Collection Information Statement and providing proof of their financial status, including details about their assets, monthly income, and expenses. If the IRS determines your gross income each month is too low to pay what you owe without triggering financial hardship, the tax benefits of being listed as currently not collectible allow you to manage your funds or potentially increase your earned income until you are fiscally prepared to pay tax.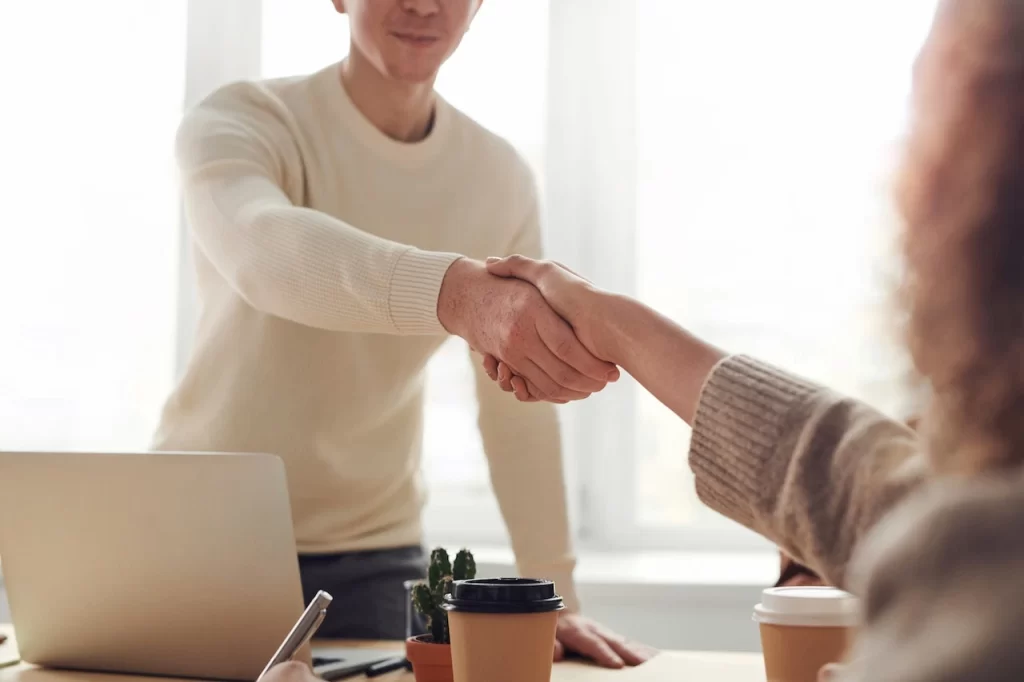 Individuals and businesses can apply for an installment agreement that allows them to make payments on their debt to relieve the burden of paying off their full debt. There are several types of payment plans that both businesses and individuals can utilize to manage their debt. During this arrangement, the taxpayer typically makes monthly payments for a predetermined length of time which makes filing taxes more financially manageable.
While this form of tax relief can save taxpayers from the burden of paying everything at once, it is important to note that delaying their payments can lead to the accruement of additional interest fees and penalties until your balance is paid in full.
The first-time penalty abatement is an administrative waiver that exempts eligible taxpayers from the penalties of failing to file, pay, or deposit their taxes. This tax relief program is incredibly beneficial in reducing additional tax wages, however, there must be a legitimate reason for not paying your taxes on time for you to be considered eligible for penalty abatement.
In general, simply "lacking funds" will not be considered a legitimate reason for a late or missed tax payment. Reasonable causes to be excluded from tax penalties include disaster situations such as fires, flash floods, other natural disasters, death in the family, serious illness, or other serious incidents that could suddenly impact your ability to file your taxes.
Understanding taxes can be a challenging topic for the general citizen, especially when there is high pressure to be accurate and timely when you file your taxes. Whether you have a clean taxpaying history or if you need help to relieve what you owe in back taxes, there are tax relief options available to help you navigate your tax records and determine which options you qualify for.
Paying taxes can feel overwhelming, but if you are looking to lower how much money you owe the IRS while abiding by the law, consulting tax pros like the experts at Ideal Tax, can help you optimize your filing by analyzing your sensitive information and advising you on which tax relief programs can help you lower your tax liability.
We provide professional guidance to people whose lives have been affected by tax problems. To evaluate your specific tax issue and determine if you qualify for tax relief, please contact us for a free consultation. We are COVID-19 prepared, we will work with you over the phone and via e-mail. The content of this post does not replace the advice of a licensed tax professional. Consult a qualified tax professional for questions specific to your circumstances.